Modern life makes it nearly impossible to live at our naturally given pace. Being in nature we can inhale the relaxing effect of birds and plants, water and wind and find the way back to ourselves. Slowing down to a more natural pace just feels good.
A caravan tour of celine aktiv reisen lets you slow down and give you time to relax - on a caravan driven by only one horse power.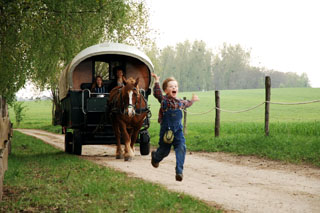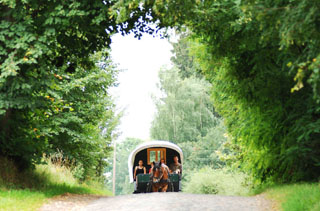 Your caravan tour will be planned individually on your arrival. You may tell us in advance about your preferences and we will try to adopt these as much as possible and consequently weave them into our proposal for your tour.
Special tours such as "Seven Seas", the "Rampart Path" (Cultural History Tour) or "Nature Studies" are preplanned tours that may help you to decide. Additionally, although all paths are marked, we will provide you with a detailed map of the area.